"You shall write them on the doorposts of your house and on your gates." Deuteronomy 6:9
In
Deuteronomy 6:4-9
, God commands Israel to write His words on the doorposts of their homes, but the real point of these verses is that we should write God's Word on our
hearts
. God wants us to love Him with all our heart, soul, and strength.
Writing Scripture on our doorposts is not the end goal,
but it is one of the means
God prescribes that will help us love Him and obey His Word more faithfully. Here are a few reasons for making Scripture prominent in our homes:
Because we will see it often.
Because it helps us memorize and remember God's Word.
Because it will give us more opportunities to meditate on and talk about Scripture with our spouse and children in the context of daily life.
Writing God's Word in our home is a witness to visitors. It's an opportunity for outsiders to read God's Word, and to see that it's important to us.
Announcing the "Write them on the Doorposts" Contest!
Starting today, Doorposts is hosting a
contest
! We want to share ideas and encourage more families to make Scripture prominent in their homes. We hope you'll
join us by submitting one or more photos showing how you've decorated with Scripture
. (Read the
contest details
here!).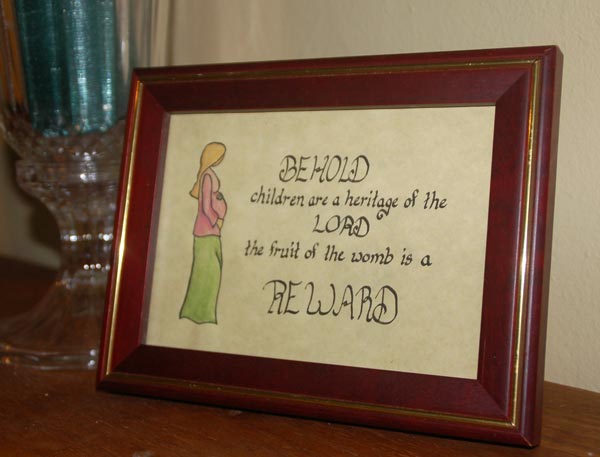 Contest Prizes:
Contest prizes
include $500 in gift certificates to
Exodus Books
,
Wise Decor
, and
Doorposts
. Winners will be announced on December 6, 2011.